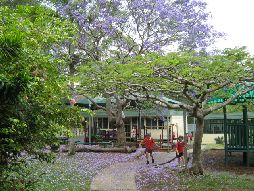 Chevallum State School is a beautiful, kind school where all the children and parents are treated with respect.
You will see this the way everyone comes together at Strawbfest. To tell you more about the school and how it is run I have asked one of our parents pyschogolist Dr Michelle Curran to tell you more. Over to Michelle…
The Chevallum Way—A community of learners
If a child is developed within their natural system they will want to learn from those around them.
Chevallum State School is more than a school—it is a community of individuals, families and teachers who come together with a common goal—to raise children. They see their role as establishing a safe and supportive environment for ALL children to grow, develop and learn. It is a community that believes that ALL children deserve to be given the opportunity to reach their potential. They firmly believe that it is not any one individual who raises a child, "it takes a community" to raise a child. It is only with a commitment from parents, staff and community that each and every child is given their best chances in life.
The classroom needs to be as diverse as the learners that occupy it.
They value and guard closely the importance of a "play-based" early years curriculum. Multi-age learning allows the children to learn better together with their mixed aged peers like in their homes, communities and neighbourhoods. Each child's education is facilitated by doing, rather than just being told. This community helps the children become safe risk takers in all areas of learning, by having routines and boundaries as their support system. The children are taught by doing and showing. For they believe that the school does not have the exclusive right to this journey of learning, but that they do have the great responsibility of providing for it to happen. They teach to love learning, by being learners themselves. For the children have the ability to teach the community just as the community has the ability to teach the children within it. They teach love and compassion, by showing love and compassion. Acceptance and tolerance is taught by embracing difference and diversity.
Our children are out future so if only from a purely selfish point of view we need to make sure we help develop the future we want to see.
The community framework embraced by Chevallum State School is combined with a pedagogy that meets the Australian Curriculum requirements, whilst adjusting to the specific needs of every child. Chevallum students are independent learners, guided and mentored by the teachers. They assist their students in identifying appropriate learning tools to maximise their learning. The students engage in peer learning and model to others their love of learning through appropriate learning behaviours to meet the individual needs of each and every learner.
Fun facts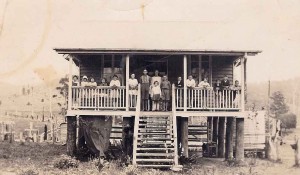 The school opened as a small country/rural school in 1921 servicing the local farming community – with 12 children! Over the generations, It has grown and declined in numbers, had new buildings added and eventually was moved to the present site in 1987.
For the last 20 years at least one (one year there were 6) student has been a school captain/leader in any of the 6 local high schools averaging about 1,000 students.
The school's practices have been presented as the gold standard of inclusive education at the International Conference of Applied Psychology, Paris, 2014 and at ASPECT, Autism in Education, Melbourne, 2016.
Written by Dr Michelle Curran, Dr Charlotte Brownlow, and Deputy Principal Mrs Judy Fisher